GONG BATH SESSION JUNE 10TH 3-4PM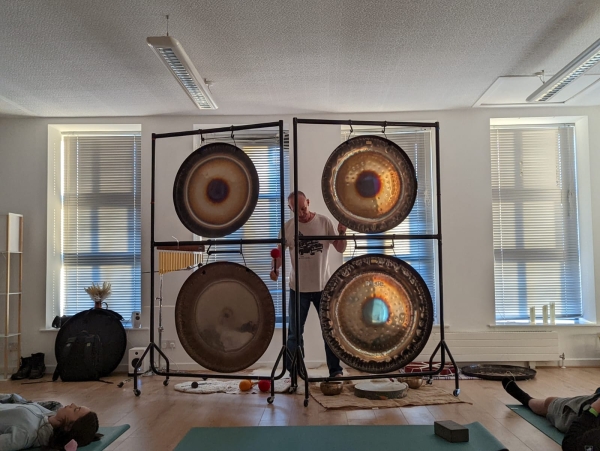 19/05/23
We are super excited to welcome Craig Winterburn to the studio to lead a Gong Bath session on June 10th at 3pm.
Gong sound therapy has been practiced for thousands of years. Today, enthusiasts believe that gong baths can help reduce stress and liberate emotional blockages. Scientific evidence suggests that certain forms of sound therapy prompt damaged human DNA strands to repair themselves. Some tones are thought to promote vitality and healing, and also to enhance happiness.
If you would like more information or would like to book in, use the link below. The cost is £15.
http://treedrum.co.uk/.../wrexham-pilates-10th-june-2023/...
Further details Contact:
facebook: @GongHolistic
Craig Winterburn 07910 265 221
E-mail: treedrum@gmail.com