About us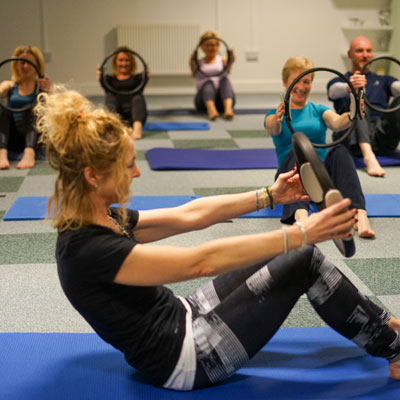 Founded in 2004 by Cathy Rees-Slawson The Pilates Centre has continued to grow but it's core values remain the same. We pride ourselves on our attention to detail and understanding of our clients' needs, whilst providing an experience that's welcoming and enjoyable. We are a modest team of Pilates and Yoga specialists and our mission is to improve your fitness, health and wellbeing.
We offer a variety of classes to suit all levels of fitness and experience. Our small group sessions ensure that you receive the attention required to achieve positive results. In addition, we offer one to one tuition for those who prefer a more private class or require an exercise programme designed around their needs and personal goals. We aim to provide a positive experience in a relaxing environment, giving the client the tools to transform their posture, flexibility and body shape.
Our client list includes sports enthusiasts, dancers, expectant mothers, those with serious back or joint complaints or people recovering from surgery, along with those who just want to get fit and improve their physique and musculo-skeletal health.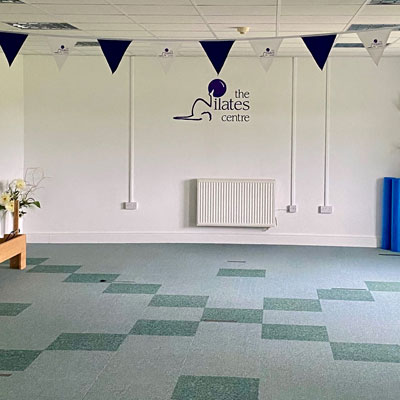 Our Studio
The Pilates Centre is based in the Bryn Estyn Business Centre, Wrexham, North Wales, which has long been the home of the Wrexham Rugby club. It is within easy reach of Chester and most routes into Wrexham. We have a large car park with ample space and parking is free of charge.
The Pilates studio is a bright, airy and welcoming space situated on the first floor. We offer Pilates and Yoga mat classes, and individual Pilates mat or reformer sessions.
If you have you been advised to try Pilates and don't know where to start, why not have a chat with us today? Make health and fitness a priority and a way of life and transform the way you look, move and feel.